Holidays on Lake Garda 2023, it's never too early to think about it! Book these splendid three-room apartments with lake view for your next summer holiday.


Spring is approaching and the first hot days already make us dream of summer holidays! We have lived a year of safety to counter the Coronavirus, with a great desire to leave and get back together. We can therefore say goodbye to winter and start organizing the next holidays on Lake Garda from now on.

Holidays on Lake Garda 2023

Does it seem early? It is never too early, anticipating is essential to prepare your trip in every detail and leave nothing to chance.
Residence Il Molino
offers you holiday apartments on Lake Garda perfect for families and groups of friends, but also for more adult couples who need tranquility and total immersion in nature. We have large furnished and comfortable three-room apartments, equipped with all the services you want: crockery, air conditioning, safe, satellite TV, 4-burner-cooker and, in almost all solutions, also a breathtaking panoramic view.

Where are we? In Manerba, on the west coast of Lake Garda, overlooking one of the largest and most beautiful public bathing beaches, "La Romantica" and the name says it all! Our residence is immersed in the nature of the place, surrounded by the splendid hills of the Valtenesi planted with olive groves and vineyards, you will feel the scent and you can admire the colors in every corner.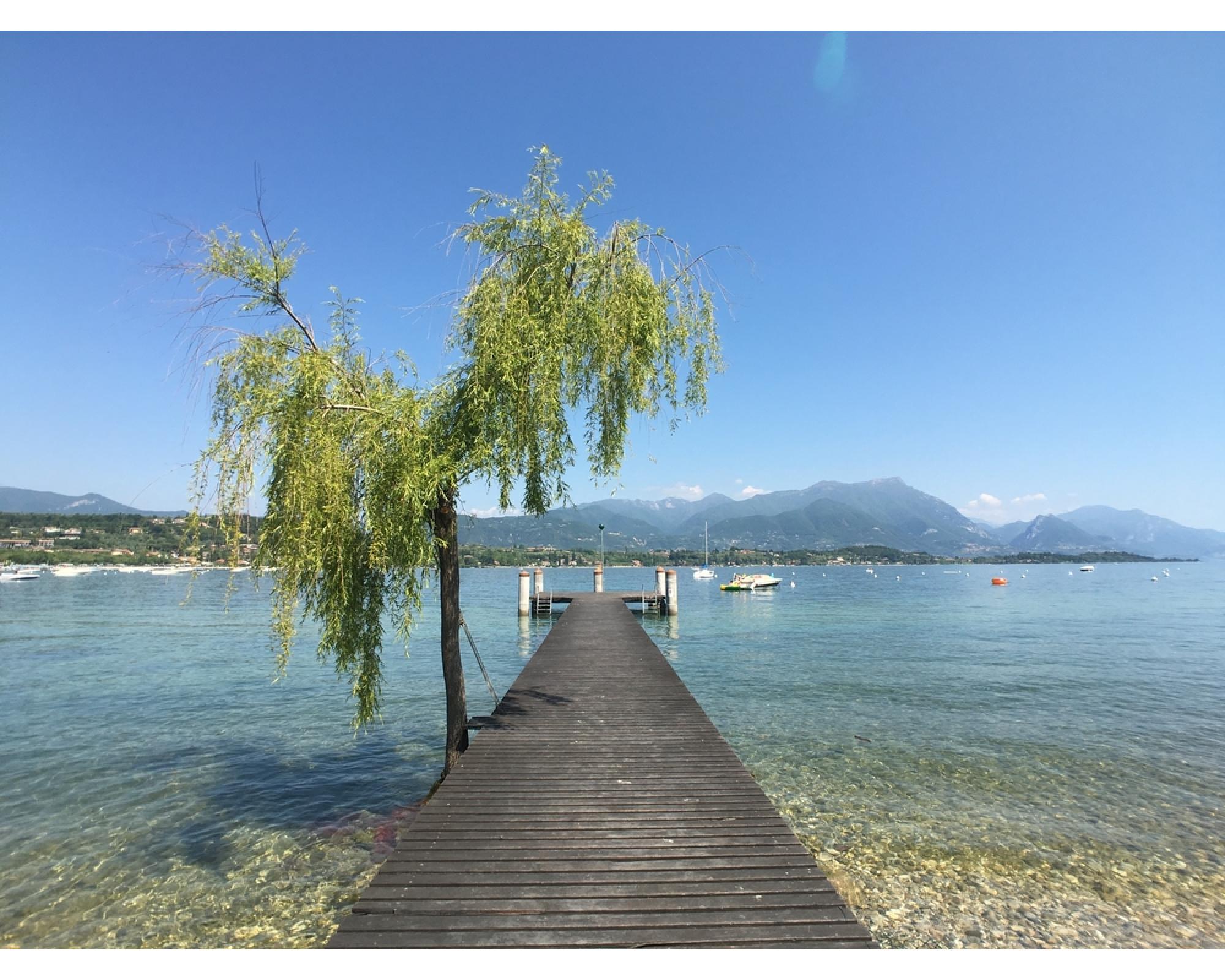 Types of holiday apartments on Lake Garda
The Residence offers you two types of private accommodation for rent on Lake Garda:
● three-room apartments
● new two-room suites
The three-room
holiday apartments on Lake Garda
are designed for larger families and are equipped with every comfort. You will have a private bathroom with shower, a spacious living room with kitchenette, sofa and TV, a terrace or balcony equipped with table and chairs to dine with a breeze and of course the bedroom to rest in peace and recharge your batteries.
The suites, on the other hand, are newly built two-room apartments, elegantly furnished and designed for couples or couples with a child. These holiday apartments on Lake Garda are also equipped with everything you need to spend your holidays without stress. They consist of a double bedroom, private bathroom with shower, living room with kitchenette, sofa and TV, large balcony.
For both solutions it is possible to ask for a panoramic lake view, to admire the sunsets and also all the accommodations are equipped with air conditioning to stay cool even on the hottest days.
Holiday apartments on Lake Garda: the Residence
The private accommodations are located within a structure that guarantees privacy and
services
, for a dream vacation. The Il Molino Residence has a large green park where you can relax and it also has a swimming pool with solarium area for the exclusive use of guests. Parking is guaranteed for each apartment, but don't worry because once you arrive you will no longer use your car, we guarantee it! The structure is in fact located a few steps from the Garda lakefront, which you can easily reach on foot. From there, you can use the bicycle and take advantage of the cycle path to explore the many beaches of the lake, what more could you ask for!
Inside the residence you will also find a beautiful terrace, an internal breakfast room and a bar that is always open where you can have a snack or an aperitif.
Throughout the structure there is wifi so you can always stay connected and updated.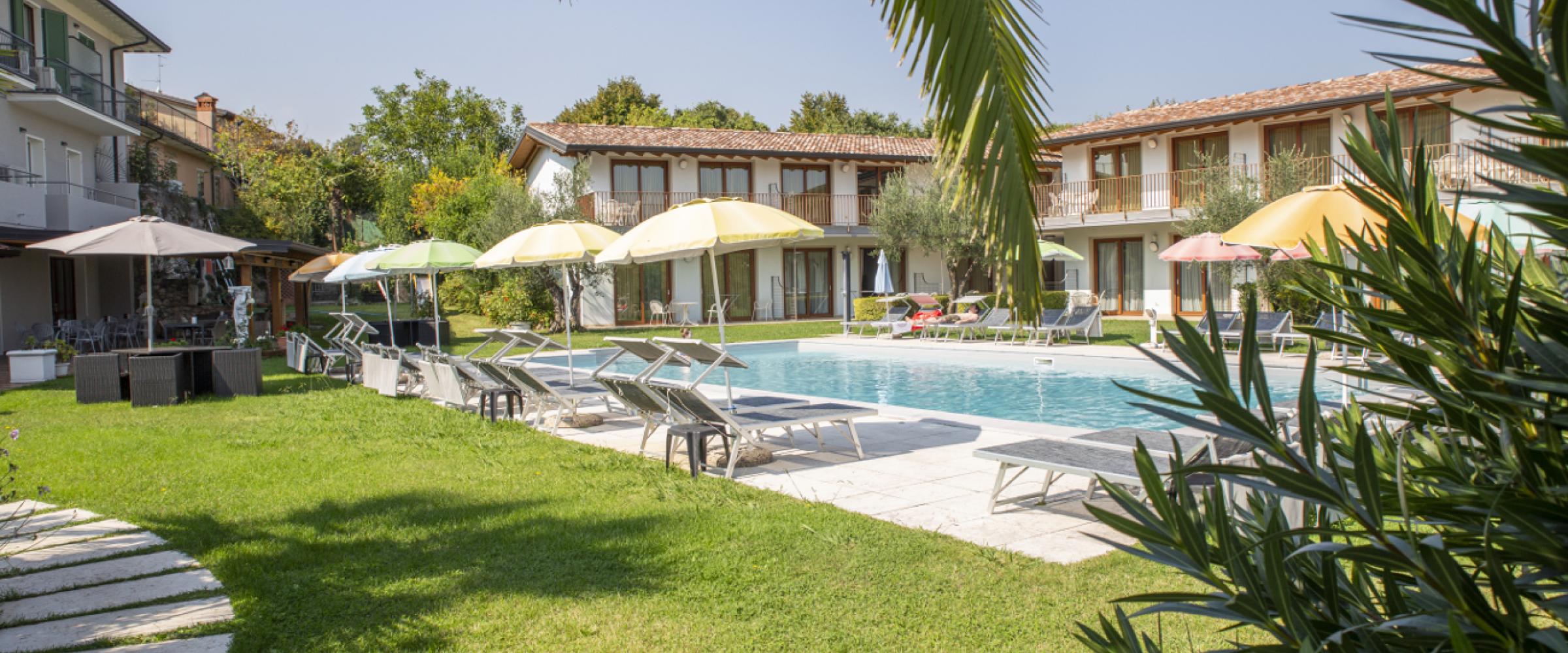 Holidays on Lake Garda with animals
Are you wondering if it is possible to stay in the
residence with your four-legged friends
? The answer is yes, pets are allowed in the three-room apartments on the first floor. So, you can enjoy a holiday with your whole family, without having to leave anyone at home! For the tranquility of the other guests, we remind you to keep your dogs on a leash in the common areas of the structure. Always remember to bring water and some snacks with you for your trusty friend. There are many pet friendly beaches where you can relax and have fun all together. In addition, if you love hiking in the mountains, there are many hiking trails in the area suitable for both children and dogs, for an adventure holiday.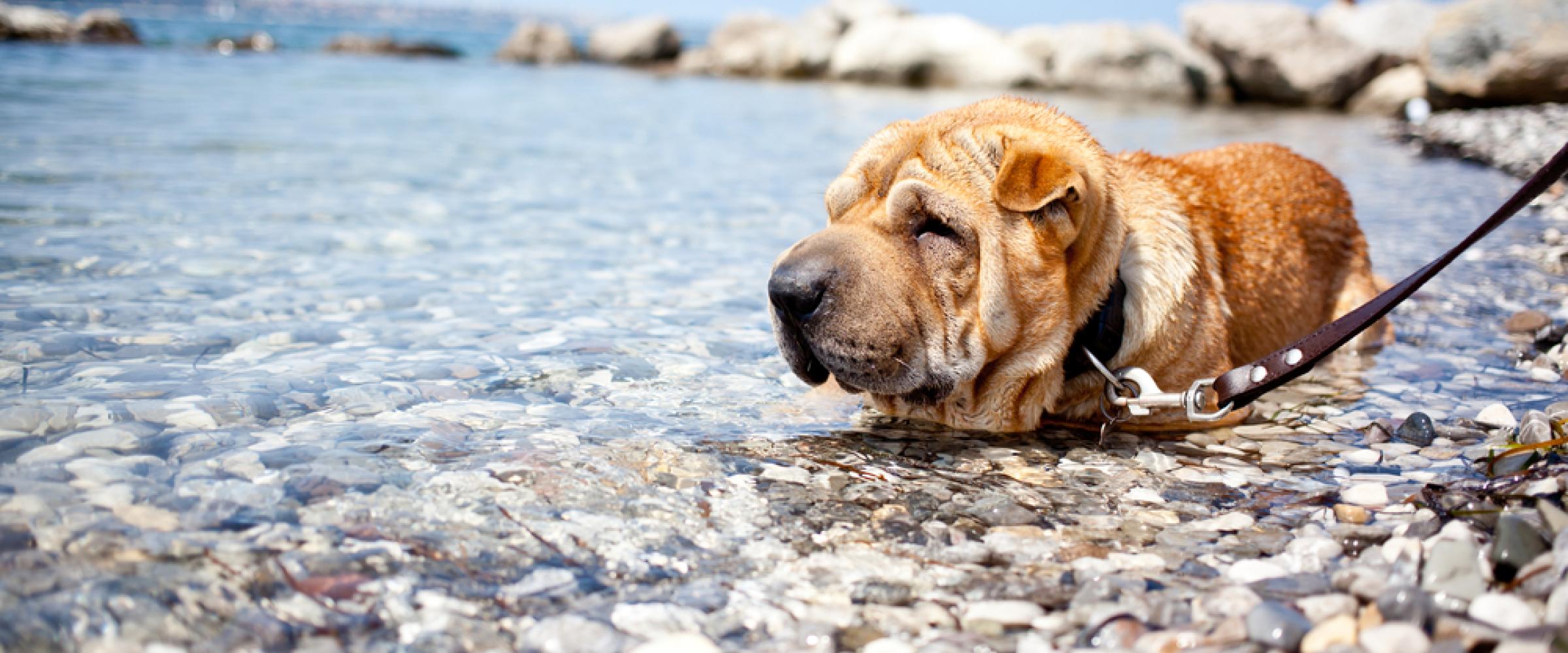 Eco-sustainable holidays on Lake Garda
The Il Molino residence cares deeply about the environment and this is why among the
innovations introduced in 2023
we have thought of installing solar panels on the roof of our structure and also on the roof of the car park, in order to guarantee the heating of the water and the production of extra energy, all through renewable sources. The residence then provides in each apartment the possibility of separate waste collection, to facilitate and encourage guests to have a stay that is as respectful as possible for the environment and to reduce the pollution that is generated with waste. 
We also promote the use of eco-sustainable means to discover the area. We will give you information on where to rent bicycles and on the best routes to reach the most beautiful destinations on the lake. 

Eco-sustainability also means making the area and its specialties known and this is why you will find special holiday packages to discover the typical flavors of our area, so you can experience a 360° holiday on Lake Garda. You can immerse yourself in the beauty of the place, respecting its nature and its landscapes and discovering its most ancient traditions. Your holiday on Lake Garda will not only be a moment of relaxation, but also an opportunity to learn about the history and beauty of the largest lake in Italy which attracts tourists from all over the world every year.


Offers and promotions for your holidays on Lake Garda
As you well know, "first come first serve" not only from the point of view of the choice of the apartment, but also the price! You got it right, online you will find the price list of all our solutions, but also the offers for those who book in advance. An opportunity to immediately organize your holiday on Lake Garda. We have thought of 
various promotions for 2023. You will find three packages designed for both couples and families. Let's start with the offer for couples, perfect for a romantic stay in the company of your other half. You can choose between two types of packages: 


1. Weekend flavors of Garda for a minimum stay of two nights from 16/04 to 26/05
you will have a special price for a Junior suite (€215), Suite (€230) and Deluxe Suite (€260). The promotion includes the apartment, plus a bottle of locally produced oil and typical products of the area, to fully savor the flavors and smells of the area. 


2. Romantic weekends always for a minimum stay of two nights from 16/04 to 26/05.
In this case the special price is €180 for the Junior Suite, €200 for the Suite and €229 for the Deluxe Suite. With the apartment you will receive a bottle of prosecco with which you can toast. 


We also have a promotion designed exclusively for families: 

3. Family week where for a minimum stay of 7 nights in one of our three-room apartments from 11/06 to 25/06
you can take advantage of the special price of €899 on three-room apartments for 3 people and of €999 for three-room apartments for 4 people. 
Don't miss out on these special offers for a relaxing and convenient holiday on Lake Garda! Book your stay now to ensure the accommodation you like best and to start organizing your dream trip in advance. 


Feel free to contact us for more information!